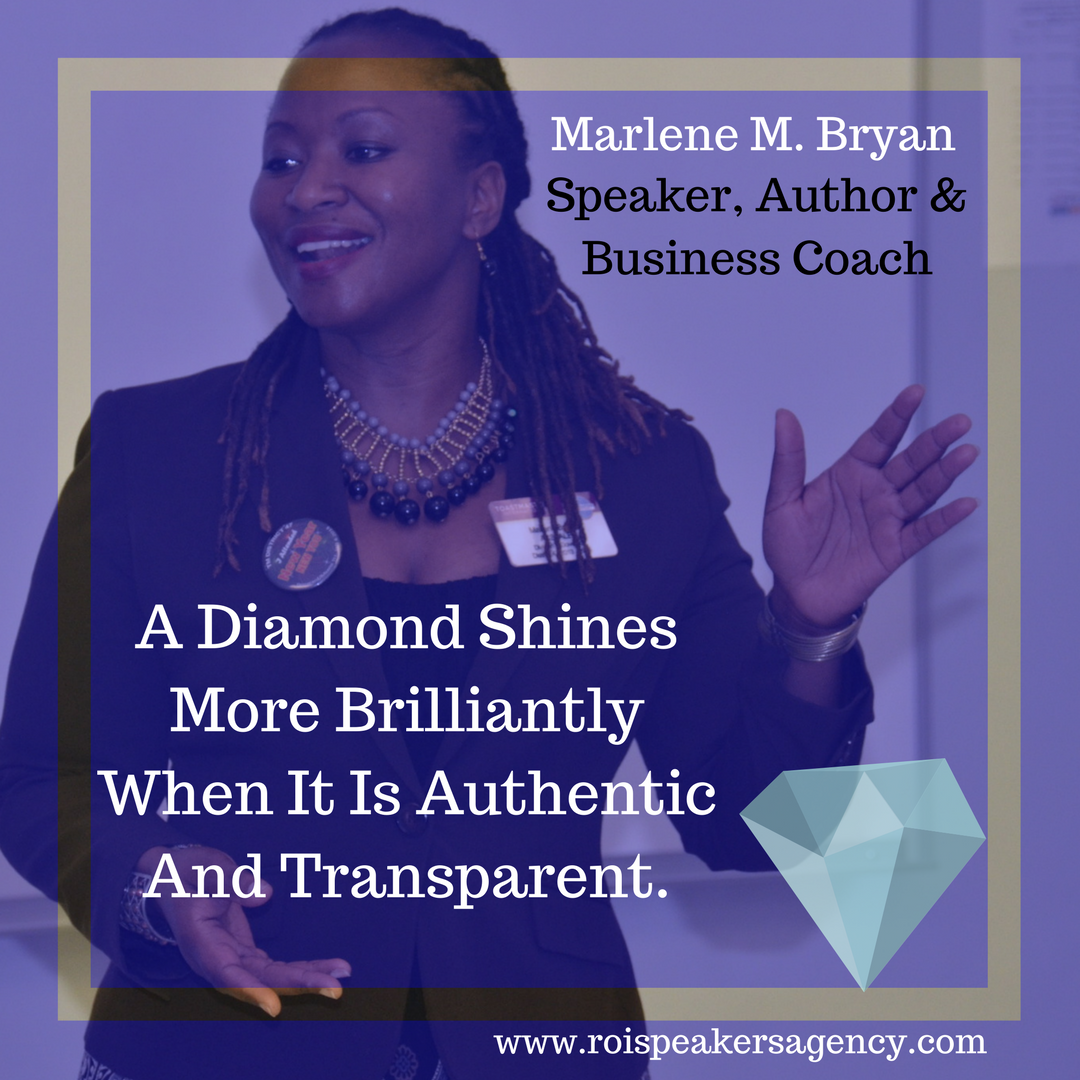 Marlene believes that everyone can Live a Diamond Life; that is a life of purpose. Like jewelers who examine diamonds through cut, color, clarity and carat to determine the purity (transparency) and value; so too, she will help you shine in the area of your purpose and increase your value to yourself and others.
Living a Diamond Life involves:
Serving others to the best of your abilities:
Developing and growing in your personal and professional areas of life
Allowing others to benefit from the use of your talents and skills
Enable to you start living a more rewarding life
Topics: Business Development, Mentoring, Sales, Communication, Social Networks, Networking, Team Building, and Leadership.
Marlene M. Bryan is a business coach, author, mentor and keynote speaker whose goal is to help others identify, develop and live their life purpose. As a dynamic public speaker, Marlene engages her audience with her message of Live a Diamond Life, A Life of Purpose. Born in Jamaica, Marlene Bryan has overcome many odds, including poverty, to achieve many goals. She attained a Masters of Arts degree in Liberal Studies from the University of Miami and a Bachelor of Science degree in Biology from the University of New York at Albany.
Marlene began her career in telecommunications and quickly rose to become one of the few black female Sales Engineer Managers and then Director of Marketing in an industry dominated by males. She is active member of Toastmasters International and obtained her designation as a Distinguished Toastmaster. She is a minister in the church, The Fountain in Miami Gardens, FL.
Marlene is the founder of Marlene M. Bryan, LLC and Small Biz Evolution, a business consulting firm that helps business owners develop their businesses online and offline.